About Michelangelo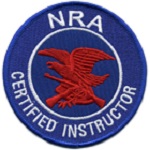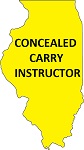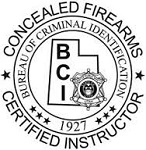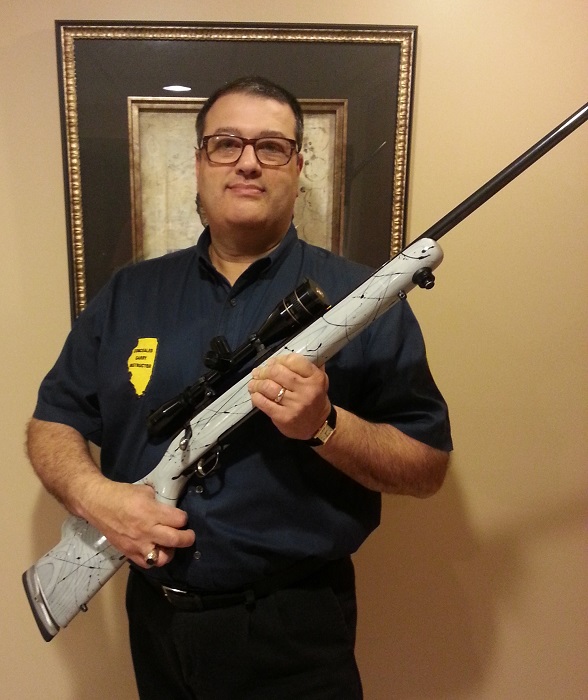 Michelangelo Scafidi is a Utah Certified Concealed Firearm Permit Instructor, Illinois Concealed Carry Instructor and a National Rifle Association Certified Instructor in the following disciplines: Pistol, Rifle, Shotgun and Home Firearm Safety. Michelangelo is also a NRA Certified Range Safety Officer. Hot Shot Training Academy offers courses at various locations throughout Cook, DuPage and Winnebago Counties.
Michelangelo is also an avid shooter, outdoors man and hunter. Michelangelo has harvested big game at distances of 498 yards and has shot targets out to 1000 yards. Michelangelo is currently a member of the Maywood Sportsmen's Club (President 2012 and Chairman of the Board 2013), Wheaton Rifle Club. Safari Club Int'l - Illinois Chapter (Director 2009-2011) and the Blonhaven Hunt Club. Michelangelo is a Life Member of both the National Rifle Association and the North American Hunting Club.
Michelangelo regularly instructs Boy Scouts and Venturers on the requirements for the Rifle, Shotgun and Archery Merit Badges. Since 2004, Michelangelo has helped over 400 youth learn safe firearm handling and shooting at the Annual Teach a Scout to Shoot and Hot Shot Programs. These programs are usually held in May of each year. If your unit is interested in attending this cannot miss event please e-mail Michelangelo for more information.
If you would like to host a course on your premises please consult with Michelangelo regarding the options available. Group discounts are available for all inclusive courses organized by you. Minimum course participants varies with the type of course desired. Individual lessons and training are also available.
We can give you the knowledge, work on your skills, but you have to bring the positive attitude!
Hot Shot Training Academy frequently collaborates with other leading instructors in the area. Below is a photo of Hot Shot Instructor Michelangelo with Derek Eageny (far left) Jay Eageny (middle left) and Jim Appleby (far right). It is through the sharing of time and knowledge, between elite instructors, that the Hot Shot Training Academy students are given the best firearm safety and training available.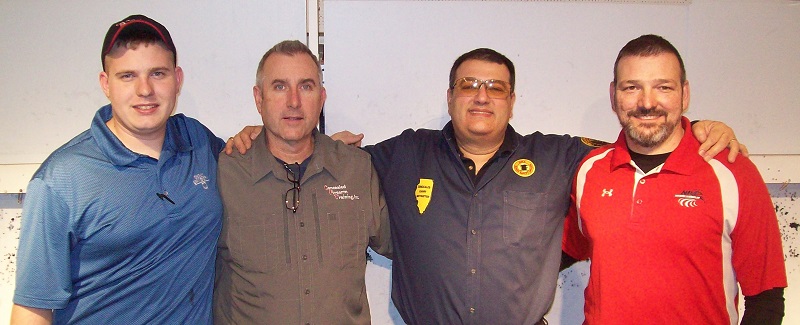 Recommended Instructors
Michelangelo realizes that he may not have a class that you are looking for or a class at a time that you need. Please contact Michelangelo to discuss your needs to see if he can accommodate you. In the event that Michelangelo cannot accommodate you please contact one of the below instructors below. Michelangelo personally knows the instructor/proprietors of each of the below companies and he recommends them.